Lithuanian love story about rebellious photography, passion and life destroyed by the system is coming to London cinema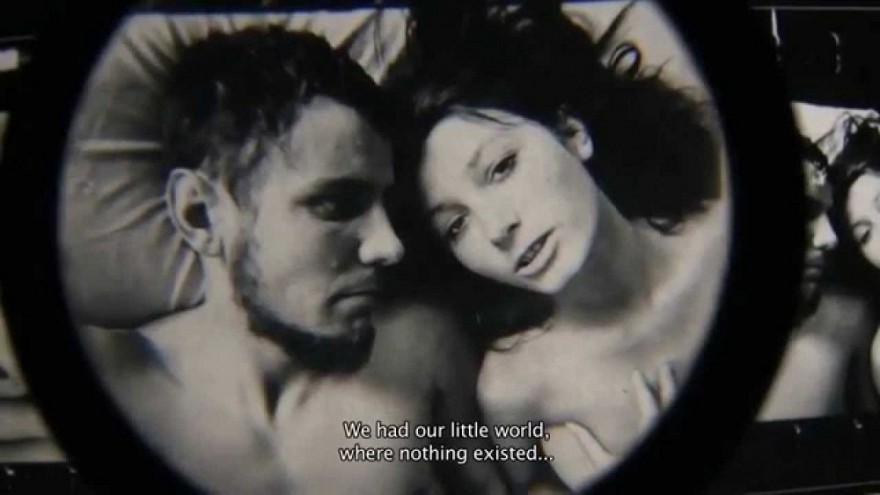 Baltic View is proud to announce it's first official CINEMA EVENT with a Lithuanian documentary film MASTER AND TATYANA, London, 14th June at 6:30 PM at the CINÉ LUMIÈRE - French Institute. The film director Giedrė Žickytė will attend the event and will take part in a Q&A after the screening. With the support of Lithuanian Culture Attache in the United Kingdom Juste Kostikovaite and with partial support from Ministry of Culture of the Republic of Lithuania. Magazine Londoniete is our media partner for the event.
The film Master and Tatyana ("Meistras ir Tatjana") is a story about the life of the famous Lithuanian photographer Vitas Luckus (1943-1987). Directed by filmmaker Giedrė Žickytė, the film was screened in many established film festival's around the world. The film was awarded with four "Silver Cranes", Lithuanian national film awards, in 2015.
Some called him a madman, others – a genius. Because he kept a live lion in his apartment. Because he was the first to go beyond Lithuanian surroundings and document the spontaneous reality of Soviet Republics. He worked a lot and drank a lot. He lived in Vilnius with his beautiful wife Tatyana. They were the vibrant couple of the '60s. Just as vibrant was their home, always full of people, wine, nightlong conversations, guests from the farthermost places of the Soviet Union. He was engulfed by his passion for truth and photography. It happened on March 16, 1987. Vilnius was covered in snow. Unexpected guests visit Vitas and Tatyana's place. A conflict emerges, in the spur of which Vitas Luckus throws a knife at a stranger. As the latter sighs his last breath, Vitas jumps out the fourthfloor window. Master and Tatyana is a story about a rebellious genius of photography, passionate love and another life destroyed by the system.
Vitas Luckus was known for his surreal and conceptual photography, and is considered by many to be the founder of these schools of photography in Lithuania. Luckus was an extremely colourful bird standing out from drabness of the Soviet era. His photographs, just like his eccentric lifestyle, make an impression until nowadays.
Tickets: cinelumiere.savoysystems.co.uk/CineLumiere
Event Facebook: www.facebook.com/events/Meistras ir Tatjana