Lithuanian Londoner Modestas Bukauskas defends his world title on November 22nd.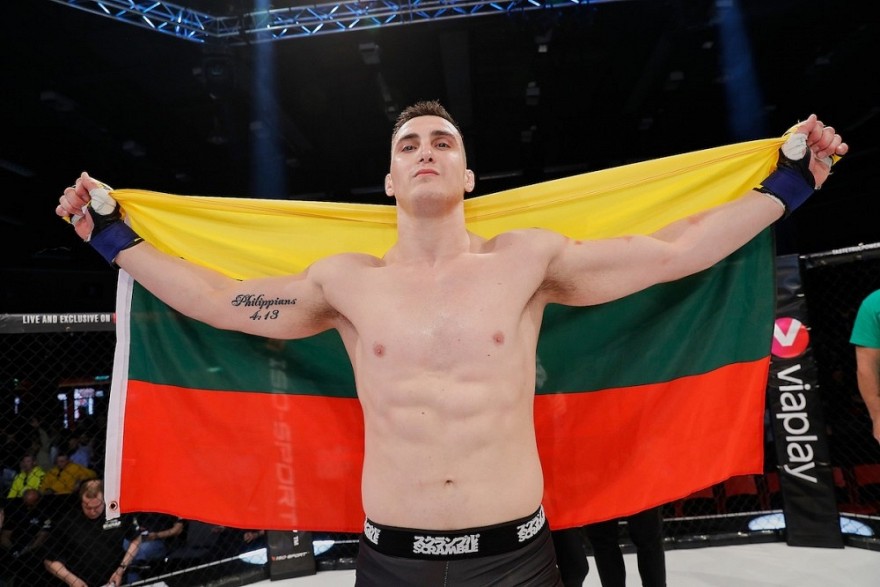 MMA world champion Modestas Bukauskas.
MMA world champion Modestas Bukauskas puts his belt on the line in London at Cage Warriors 111. Lithuanians all across the UK are getting ready to support their champion on November 22nd!
Modestas Bukauskas is London-based but a proud Lithuanian by heritage. And he is a man in a hurry - one of the most talked about rising fighting stars in Europe. In recent months he has won the famous Cage Warriors World Championship belt by beating the experienced World and European medallist Martin Hamlet in an awesome display of striking power - and has then showed he is a lover and a fighter by appearing on hit TV show 'Take Me Out' on ITV this month!
Bukauskas is looking to go to the very top of the sport and believes he will soon reach the UFC - the biggest MMA organisation on the planet. He is now on a 5-fight win streak and has not lost since 2016 and is known for his furious power - knocking out 6 of his opponents so far.
On November 22nd, he takes on tough Italian challenger Riccardo Nosiglia. He states confidently "I'm not frightened of anyone and I will fight anyone. I'm looking forward to waving the Lithuanian flag at the Indigo @ the O2 on November 22nd. It's a cool venue and we will have a big party."
Watch some of Modestas' biggest fight moments here: https://bit.ly/2NrAJ1C
Tickets for Cage Warriors 111 are on sale now, starting at £28.75: https://evntm.uk/cwLDNlithuania